100% COFFEE, 100% FOR YOU
Day to Day® is a rich, full-flavored coffee that you can afford to drink everyday. Our coffee is roasted using a selection of premium coffee beans and blended to perfection. Coffee lovers will appreciate the gourmet quality and great value.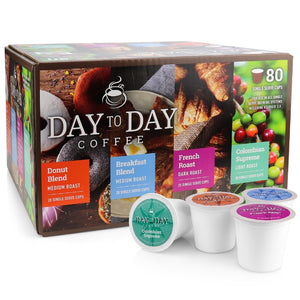 Regular Variety Pack, Coffee Pods
Treat your taste buds to an adventure of flavor with our coffee pod variety pack. Choose from Donut, Breakfast, French Roast, and Colombian Supreme blends. Available in 80 Count or 100 Count.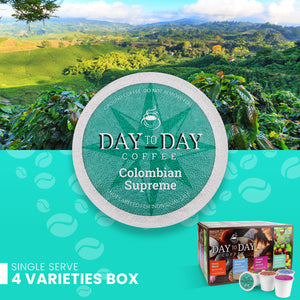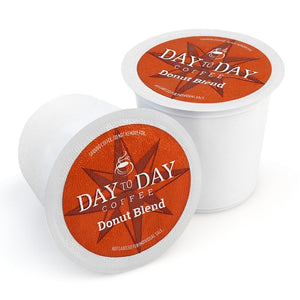 Donut Blend,
Coffee Pods
Donut Blend has the signature flavor and aroma of the coffee you'd find at your local bakery - smooth, balanced, light acidity - but pairs well with more than just donuts. This medium blend is the wake-up call you've been looking for.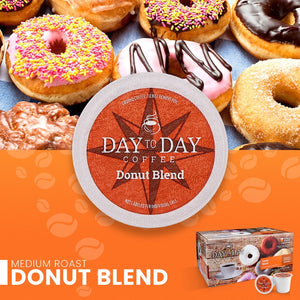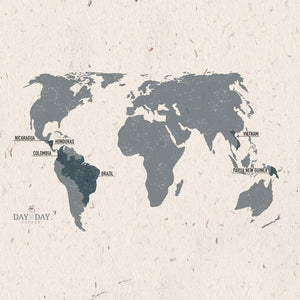 Responsibly & Globally Sourced
WHERE OUR COFFEE COMES FROM
We work hard to responsibly source our coffee from trustworthy, hard working farmers. Once we bring the green coffee in house, we small batch roast by origin and blend with care for a rich taste and aroma.