~ Good Coffee for Good People ~
We work hard to responsibly source our coffee from trustworthy, hard working farmers. Once we bring the green coffee in house, we small batch roast by origin and blend with care for a rich taste and aroma. 




where our coffee comes from
~ Responsibly & Globally Sourced ~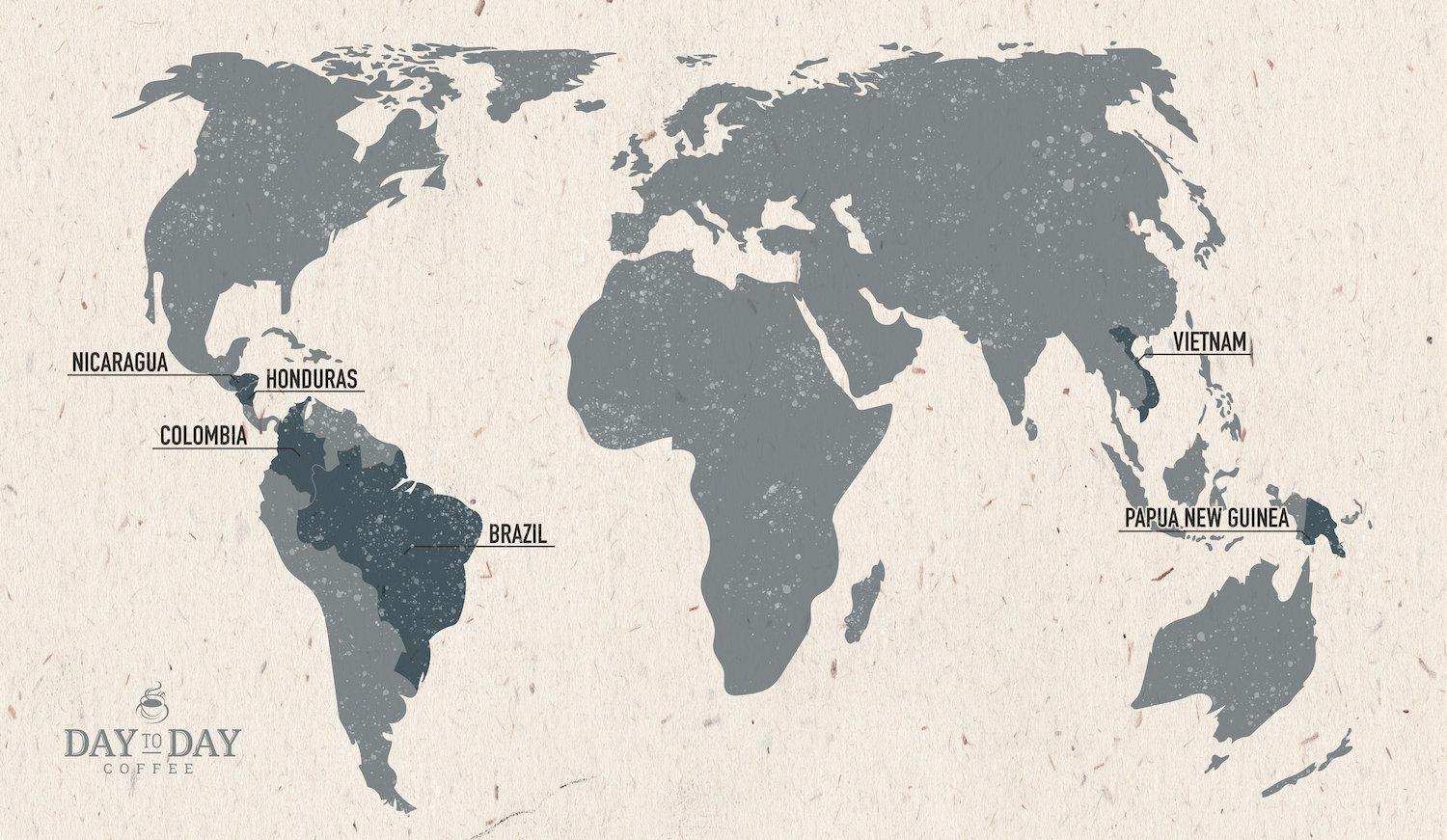 100% COFFEE, 100% for you
We take pride in offering customers unique, flavorful & rich blends at a fair price.